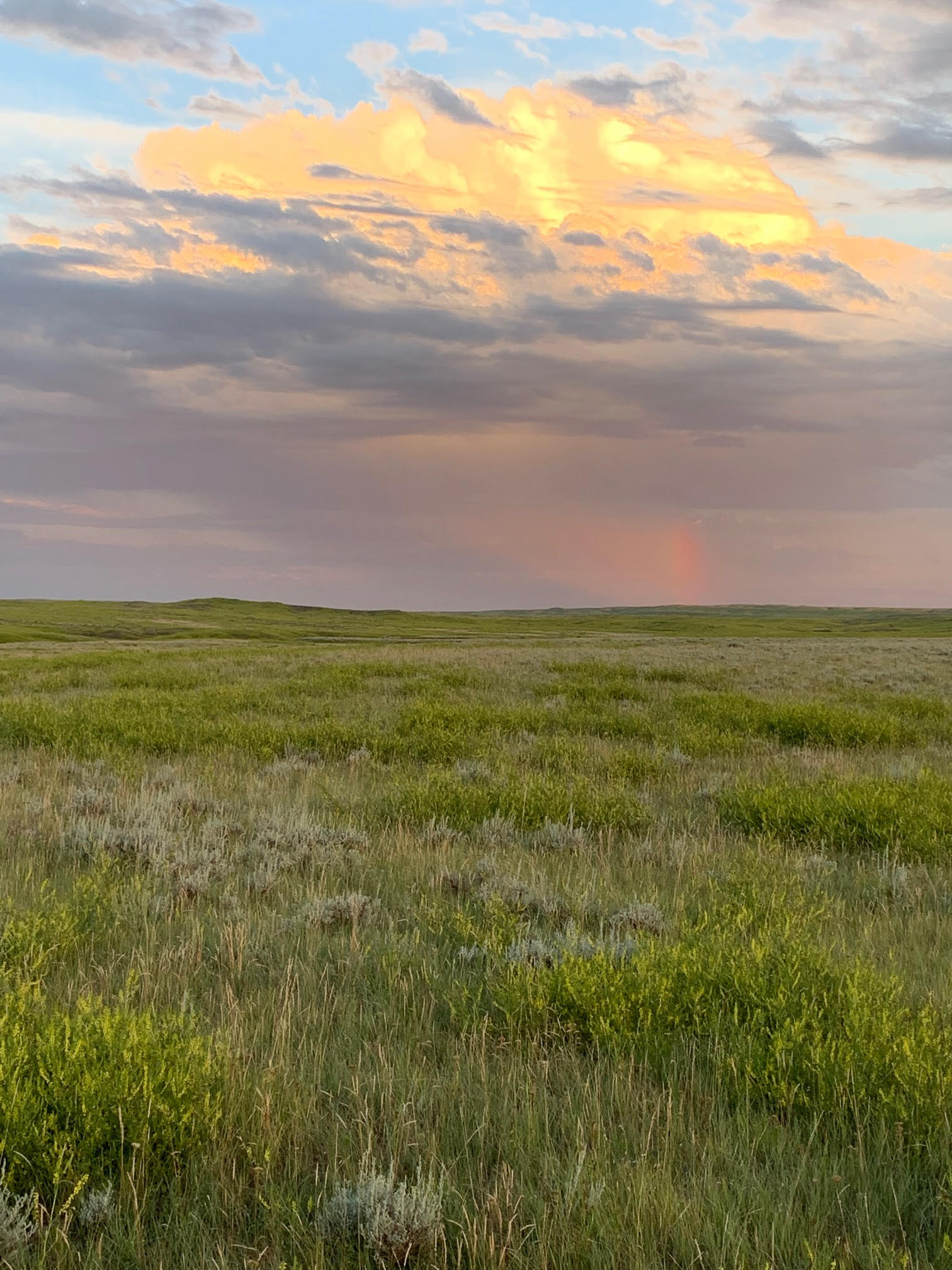 Ranch Management Solutions for Today's Rancher 
Over 100 years ago seventy percent of the population in the United States were farmers or ranchers. Today, only two percent of the total population takes on this hardy role of growing food to feed America. Much of this change comes from advancements in technology, as well as a lack of sustainable practices or knowledge for newer generations of ranchers. In the upcoming years, approximately one billion acres of land are forecasted to change hands by 2040 in the ranching and farming communities. With this great exchange, comes great responsibility in providing sustainability models on how to properly manage and steward the production of food, fiber, and ecosystem. At Snaplands LLC we are an environmental consulting agency that partners with ranchers intentionally seeking strategies to maximize long-term profit and healthy ecosystems. Snaplands uses the most useful rangeland monitoring methods for communicating efficient short- and long-term ecological conditions and trends.
Lessons Learned From the Past
Back in the day, the average country commoner could tell tales of unimaginable stories of raising and losing livestock, crips, family, community, and landscapes. The pattern of surviving and passing down the knowledge of ranch life is left to be credited with the growing population of 1930-1945, dubbed the "greatest generation." 
 When interviewing my 99-year-old grandfather from these times, he shares his worries of today and the hard lessons gained in war. But above all, he especially shares the fun and tough cornerstone moments of his life, working as a boy on his uncle's farm in Spooner, Wisconsin. However, we do have workers enduring ongoing struggles with a flood, drought, disease and fire, along with economic and social pressures that have sustained multi-generational wisdom. Not everyone has such a relative, but we do have some land managers finding creative ways to pass on their legacy, in the lessons from the land itself.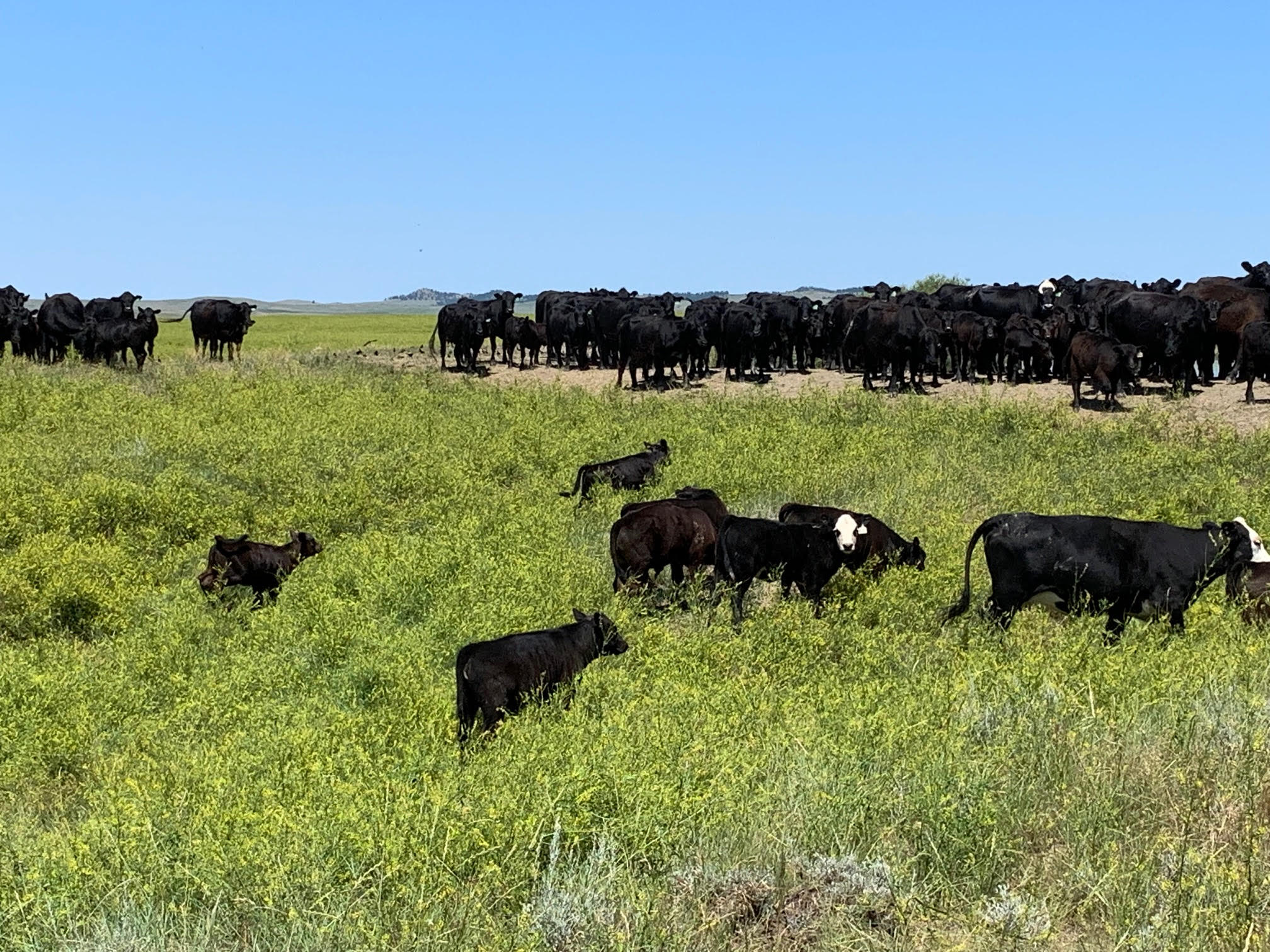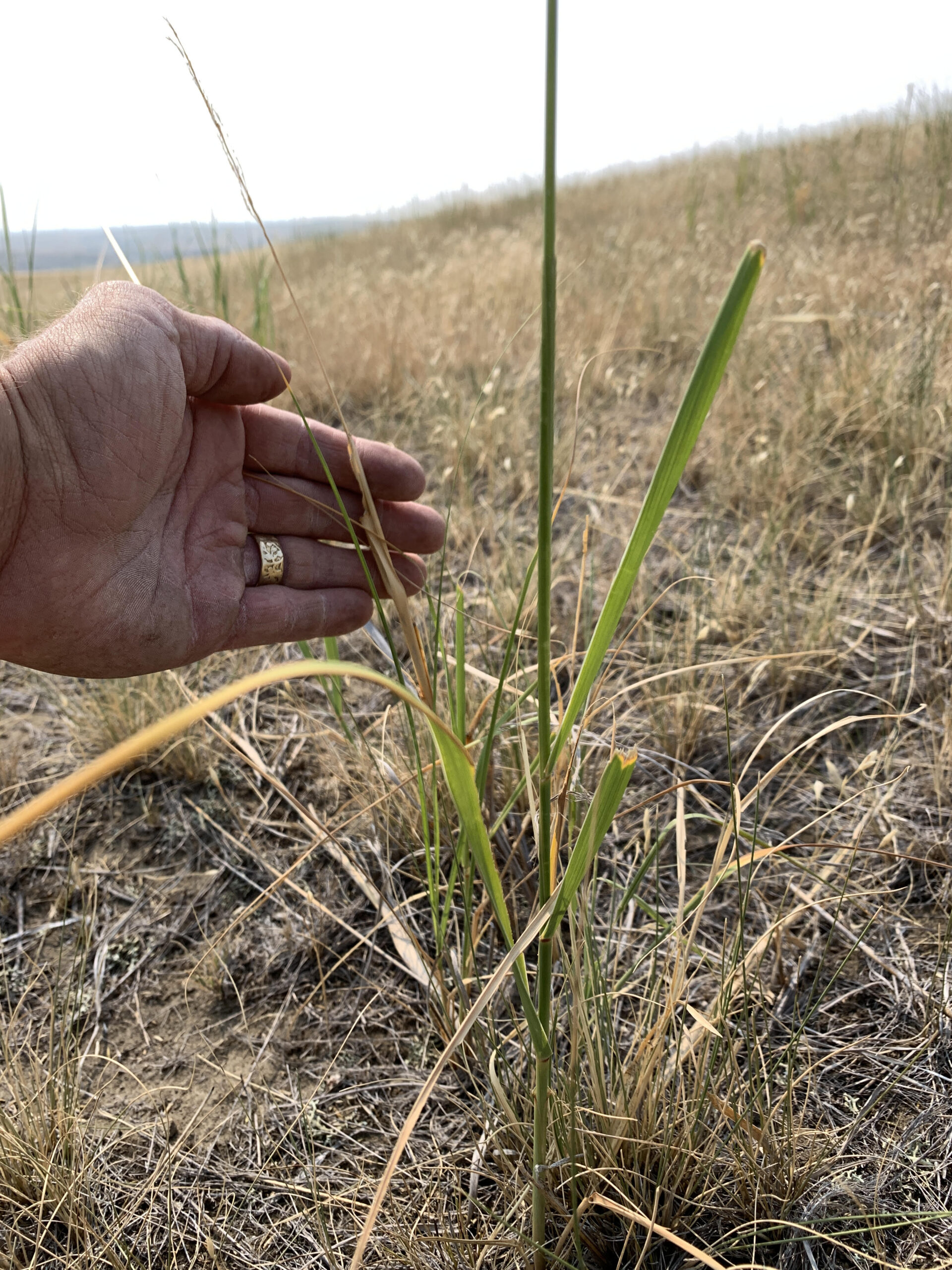 Today's Rancher Struggles
Today's average agricultural manager is in their mid-sixties, with few children coming back to grab the reins, natural disasters abound, inflation, and higher prices rearing their head. The worries of artificial intelligence and technology replacements in the agricultural workforce and political swings add even more uncertainty. 
Like many grasslands and ranches, over the past 12 years, the Cinch Buckle Ranch east of Broadus, MT has changed management teams three times with certified marks in land stewardship and restoration. Today, the old hunting grounds in southeast Montana did not look vastly different from the local Hidatsa, Mandan, Sioux, and Crow tribes that came before. The Goddard family was hired to carry out the ranch management objectives of Grasslands LLC, to create economic, ecological, and social gains. The head manager and cowboy, Ron Goddard, in his sixties, was a respected community member, a voracious reader of history, a writer, and a lifelong student of ranching. 
Over the five years of managing the 35,000-acre property, he sustained stocking rates on average that were 52% above the regional stocking rates, all while over tripling plant and forage diversity. In productive lowlands where livestock and wildlife historically lingered, Ron's livestock management coincided with a favorable rain year, a rare commodity on this shortgrass prairie's annual rainfall of 12 inches. These conditions enabled willow and grassland regeneration in parts of the property.
Restoration in the Grasslands
This regeneration was also noticed on public lands, such as Yellowstone National Park, when favorable grazing and browsing pressure in riparian systems boosted ecological health. The ranches were mostly virgin, native, western, wheatgrass-dominated grassland supported by local wildlife. This included populations of declining or rare bird species, such as curlews and grouse breeding grounds, called leks. By stewarding the soil health and plants on the ranch, the carbon reserves alone stored the carbon dioxide equivalent emitted by a coal fire powerplant running for 90 straight days. The ranch also can hold and helps filter 1.8 trillion gallons of water, the same amount of water in 1,800 water towers. This happened in what most readers would award as the best fly-over county with less than one person living per square mile on average.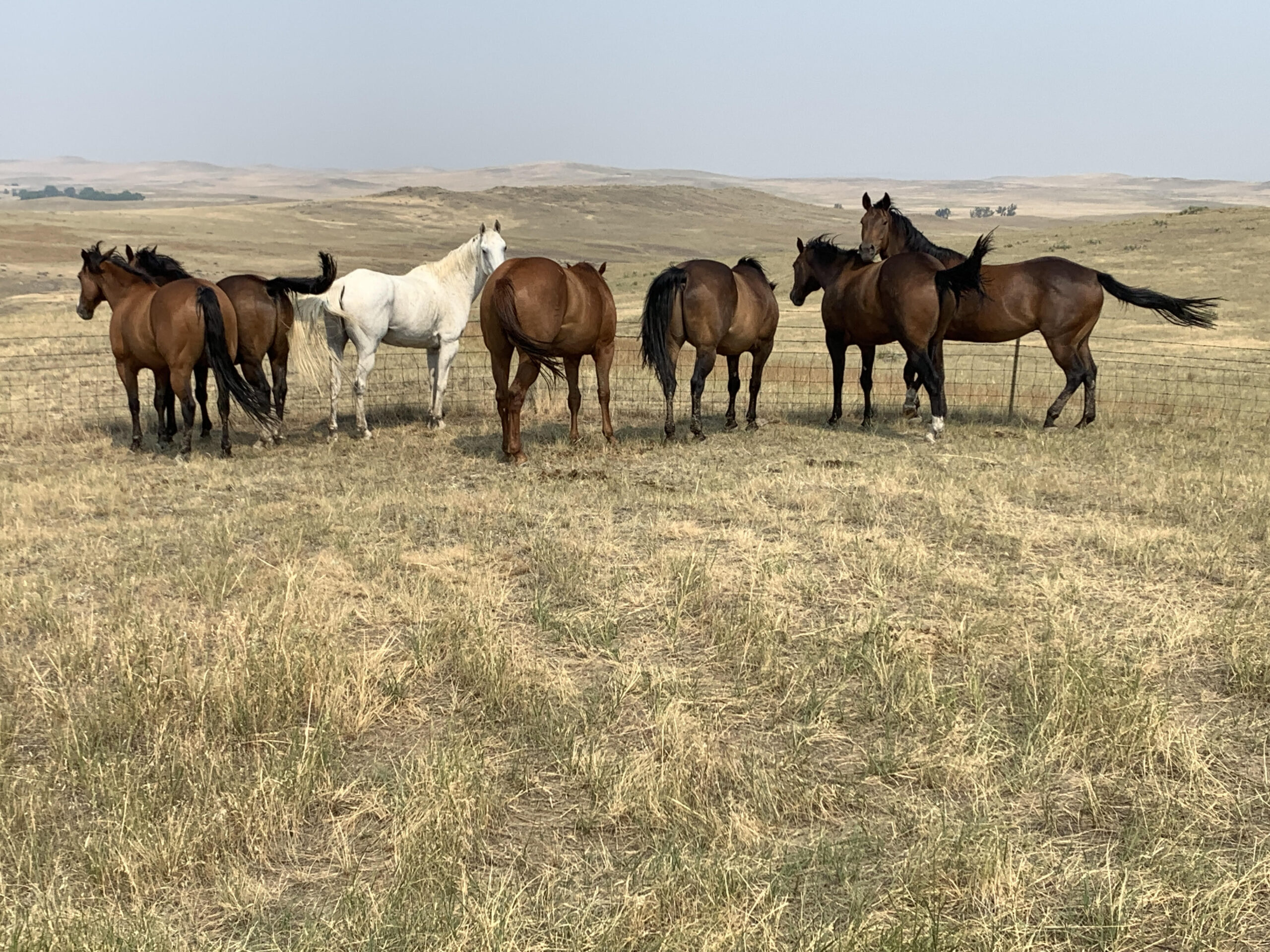 Ron managed the ranch with the help of his family (Kathleen, Jason, and Jake), hired hands, interns, and neighboring ranch community members. The ranch ran a core cow-calf herd of roughly 800 head and brought on bred heifers and yearling steers in the summer and fall. Ron intuitively read all the land, livestock, and his crew – a hard knowledge to share. He intended to learn how to mimic thousands of years of plant phenology and grazing behaviors on the northern great plains sagebrush steppe. To the best of his knowledge, this was through short periods of disturbance from grazing, trampling, and fertilizing with dung, and then long periods of undisturbed rest to allow for diverse wild plant communities to take root and wildlife to migrate or become established. His grazing management at Cinch Buckle Ranch lasted throughout four semi-average growing seasons and one significant drought. 
A Rancher's Community 
Ron's greatest emphasis was on his community. You'd find Ron and his family working on neighboring ranches as much, if not more, than his own. He made great friends throughout Montana and the west with a quick wit. The neighbors and cowboys he rode with may have questioned his planned grazing, roping brandings, and moving cattle, while others took note of his knowledge and implemented his ranch management skills into their property. 
When Ron and the entire Goddard family left to take on a new challenge of ranch managing and stewarding one of the vast expanses of true Florida grasslands. They passed down and left impressions on the people of the land to ensure proper sustainability and ranch management. 
The Land Management Impact Program
Many ranchers have begun to take advantage of the Land Management Impact Program to rely on the land to communicate its needs. Like a doctor helping a patient understand the health of his or her body, the program shared key indicators that ranch management teams could use to maximize stocking rate production and land health, such as pounds per acre of forage dry matter, forage diversity, forage grazing utilization, and biological soil cover.
Cinch Buckle's story became a springboard for a new generation of ranch families following suit. Nolan and Eva Reil began their own ambitious adaptive planned grazing and horsemanship at Cinch Buckle Ranch in 2016. They are now managing another cow-calf operation using planned grazing and their Land Management Impact Program just west of Biddle, MT. 
Today, Drew and Liz Barbour, with their children Ardy and Reegan, is currently managing the Cinch Buckle Ranch. New strategies in adaptive planned grazing strategies and grassland regeneration have evolved with building mobile water storage solutions for improving livestock performance and rangeland health. This has helped the ranch's financial solvency and sustainability allowing the ranch's forage diversity above double what it was a decade ago. This also includes maintaining soil health in regions where they face a harrowing two-and-a-half-year drought of what is now one of the worst droughts in the past 1,200 years.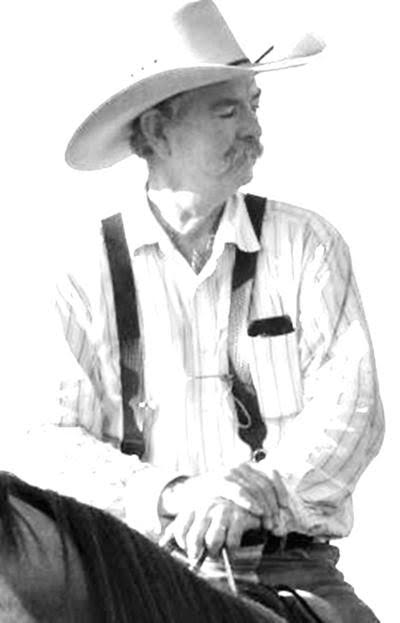 The Legacy Continues 
Ron Goddard quietly passed away while in the position of doing what he loved: raising family, community, and grasslands with integrity. His son Jason is now managing a ranch in Florida, diverse sub-tropical saw-palmetto prairies of Florida with their own annual Land Management Impact Program, which enabled the property to be accepted as one of the first certified regenerative ranches in the southeast. Jason says their Land Management Impact Program has given them facts to effectively communicate and strategize with the team and non team members in ways that they could not otherwise. 
The Cinch Buckle Ranch and Land Management Impact Program have allowed for at least three generations to participate in or witness family members proactively managing over 80,000 acres to create a productive and wildly diverse landscape. Just last week, Cade Quincy was born in the Reil family. Cade is currently one of few, with the likely exposure to the proactive grassland restoration of agriculture. This will not be the norm in agriculture's future, as the hard knocks and priceless services of the unsung ranchers, farmers, and land stewards as in increased demand.
– Ryan White