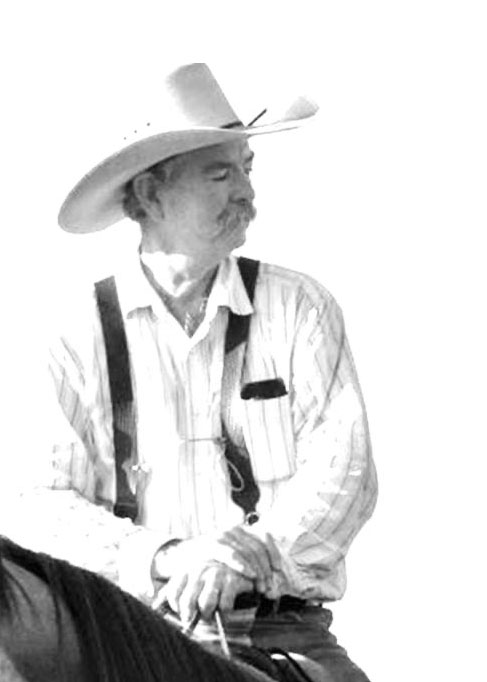 The Cinch Buckle Ranch would not be what it is today without Ron Goddard. Ron exemplified how generational knowledge, interest in regenerative farming, and care for his community could make his corner of the world a better place. Because of Ron's commitment to listening to his land, Cinch Buckle became a springboard to success for generations of ranch families to come. 
Grasslands LLC hired Ron and the rest of the Goddard family to carry out their ranch management objectives. The 35,000-acre property under Ron's stewardship looked similar to that which was hunted on by the Native Hidatsa, Mandan, Sioux, and Crow tribes years ago. 
The property included productive lowlands where livestock and wildlife historically lingered. It is a mostly virgin shortgrass prairie, native wheatgrass-dominated grasslands, housing several rare bird species. The ranch ran a core cow-calf herd of roughly 800 head and brought on bred heifers and yearling steers in the summer and fall. Most days, the land's soil can capture over 1 trillion gallons of rainwater, the equivalent of 1,800 water towers. According to NYC.gov, current systems of "reservoirs, lakes, aqueducts, tunnels and water mains (distribute) about 1.3 billion gallons of water daily to nearly 9 million people."
Ron managed the ranch with the help of his wife Kathleen, sons Jason and Jake, hired hands, interns, and neighboring ranch community members. Ron's success can be credited to the way he intuitively read the needs of the land, livestock, and his crew. 
In the livestock enterprise, his intention was to learn how to mimic thousands of years of plant phenology and grazing behaviors on the northern great plains sagebrush steppe. He did this through short periods of disturbance from grazing, trampling, and fertilizing with dung, and then long periods of undisturbed rest to allow for diverse wild flora and fauna communities to establish. 
Ron's management coincided with favorable rains, a rare commodity on shortgrass prairie, which enabled willow and wetland regeneration in parts of the property.  This was similar to the willow regeneration also noticed on public lands, such as Yellowstone National Park, when ecological health returned after favorable grazing and browsing pressure boosted the function and restoration of riparian systems.
Shortly after Ron began managing the ranch in 2011, SnapLands' founder, Ryan White, met the family while ranching to the north. Ryan learned to carry out Land EKG, an effective rangeland feedback program, in order to serve the needs of Ron, BLM, absentee owners, and additional management teammates. Whereas Land EKG's practical measurable impacts helped the operation and laid the seeds for a future regenerative movement in the northern great plains, they paled in comparison to the omnipresent insights of a real cowboy. 
SnapLands' guidance helped Ron manage and account for results at Cinch Buckle Ranch. Over the five years of his management, Ron sustained stocking rates at 52% above the regional stocking average and tripled plant and forage diversity with 2 of the 5 years being in drought. His skills and stockmanship strategies increased profitability, production, and wildlife habitat. This was all the while stewarding a landscape holding just under a million tons of CO2 reserves.
Armed with hard lessons and enduring rangeland stewardship ethic, Ron and the entire Goddard family left to take on a new challenge, managing one of the last expanses of true Floridian grasslands in the southeastern US.  Their impacts, legacy, and lessons at the Cinch Buckle have since been passed on to two younger families through the steadfast ownership of Armonia and support of SnapLands LLC.  
The Cinch Buckle Ranch's Land Management Impact is a 'living report' of one of the best documented, longest running adaptive managed operations in the Northern Great Plains. Until his last days with us, Ron regarded his land in the same way as his family and community: with respect, integrity, and care. 
Ron shared an almost incomprehensible generational ranching ethic. Today his son, Jason Goddard, manages and cowboys a 2 million annual stock day ranch in central Florida with his family. The Cinch Buckle Ranch is currently managed by the Barbour family, who also employ the Land Management Impact program. They share Ron's pioneer spirit and innovative rangeland management techniques.
SnapLands' team seeks to earn the right to work with land managers like Ron all across the globe. The rancher's Land Management Impact program was born from cowboys to build local leadership, maximize the land's production, and generate profitable lessons.
How might we serve you? Email Support@SnapLands.com or call 970-776-0080 today.